TRANSLATION SERVICES FOR APPLICANTS ADMISSION AT UNIVERSITIES OF MEDICINE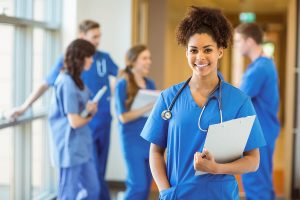 Service description
Lex Logos Romania provides translation services from German to Romanian for all types of documents that you need in order to apply at UMF in our country.
We offer legalized translations at the notary public, as well as authorised.
For an accurate price quotation you can upload your documents below or send them via email at office@lexlogos.ro.
Your documents will be analized and a complete purchase order will be sent to you in the shortest time, regarding the price and the delivery date.
We also offer you the option of shipping the documents to your country via Romanian Post Office, the estimated arrival time being of 7-10 working days, or you can pick them up personally from our office in Tg. Mures, Bolyai Street no.4/IIB.
Sole responsible Alina Oltean, head of the department.
For further information you can contact us at: office@lexlogos.ro; + 4 0265 220 222.
---
PRICE QUOTE REQUEST

TERMS AND CONDITIONS
TERMS AND CONDITIONS: We shall not be held liable for the legality of the source documents, and we reserve the right to charge an advance payment up to 50% of the total fee. For the documents sent by delivery services, we shall not be held liable for the delivery conditions safety. We undertake to keeping safe the Customers' documents and to comply with the confidentiality provisions as set forth by the law, and with the delivery time as established. MANDATE: As appropriate, the Customer hereby authorizes the company representatives to arrange fulfillment of the procedures consisting of notary legalization of translations, and granting a certified date. The notary and the Collation fees and charges are included in the "Notary Legalization Fee" service. If you identify errors in the translated text, please notify them within 30 days from the delivery date by e-mail to greseli@lexlogos.ro or by phone at + 4 0265 220 222 specifying the translation order number and the name. The errors claimed outside this period shall be considered late. Customer care: office@lexlogos.ro; + 4 0265 220 222
PRICE QUOTATION FORM
Available soon